Committed to an Electric Future
Nearly 70 models of plug-in hybrid (PHEV), fully electric (BEV), and fuel cell electric vehicles (FCEV) are available now to consumers — and more are on the way. Automakers are providing our customers with record-breaking choice in energy-efficient models, while also providing even safer, more environmentally friendly, affordable vehicles. The automotive industry is investing more than $330 billion by 2025 in its commitment to vehicle electrification. Electric vehicles (EVs) are an important part of our mission, both in the U.S. and around the world.
See the Electric Vehicle Agenda
Chart current as of July 2020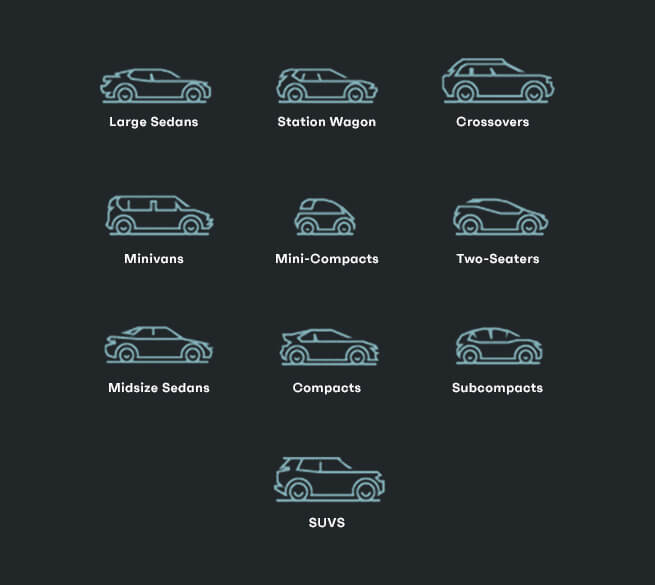 Consumers
Consumers have more choice than ever before in electric vehicles (EVs). As recently as 2012, there were only a handful of EVs on sale. Today, there are nearly 70 -- including 22 battery electric, 43 plug-in hybrid electric vehicles, and 3 fuel cell vehicles - with more models in development. Today, consumers can buy EVs of all shapes and sizes — small cars, large cars, SUVs and minivans, in 2WD or AWD, with shorter and longer ranges, from economy vehicles to luxury models and everything in between. Yet, more work is needed to inform consumers about the benefits of going electric. Automakers and other stakeholders are spearheading consumer awareness campaigns, including Veloz in California and the Drive Change. Drive Electric. in northeastern states.
Powertrain Options
* Fuel cell electric vehicles are currently only available for sale in California where hydrogen refueling infrastructure is available to support these vehicles.