Autonomous Vehicles in the U.S.
Autonomous vehicles (AVs) will change personal mobility. In addition to the obvious safety benefits, AVs can provide accessible transportation options for seniors and individuals with disabilities, reduce traffic congestion and create new jobs and supply chains.
When will AVs be on roads in large numbers? The biggest obstacle to that goal is not technology and not a lack of corporate investment. Government is the biggest obstacle. A federal regulatory framework with oversight and a commitment to move beyond testing to more (and faster) commercial deployment is what is needed now.
Policymakers should:
Update existing motor vehicle rules to accommodate AVs
Raise the cap on the number of AVs able to operate at a time
Launch a national AV pilot or demonstration program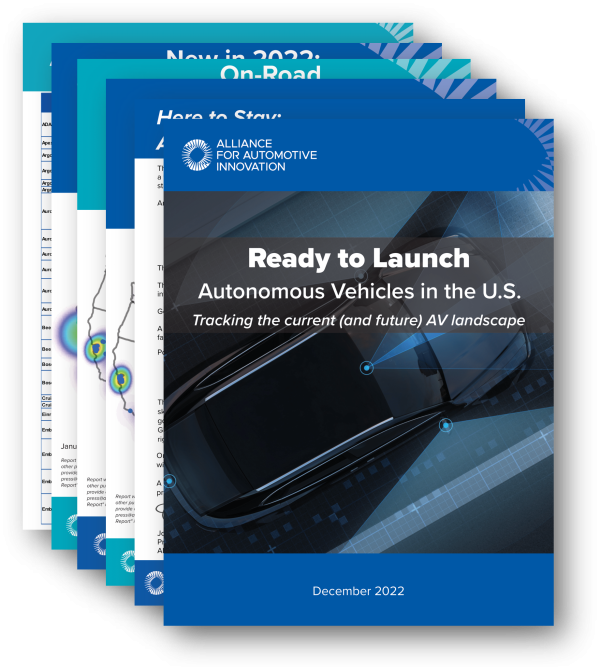 Ready to Launch: Autonomous Vehicles in the U.S.
There is an active and growing AV ecosystem in the U.S. that includes automakers, startups, suppliers, innovators and mapping, data and sensor companies. In a December 2022 report, Alliance for Automotive Innovation detailed a thriving AV industry and major progress toward testing and commercial deployment in many regions of the country.
84 companies in 30 states and 120 cities
170+ on-road autonomous technology programs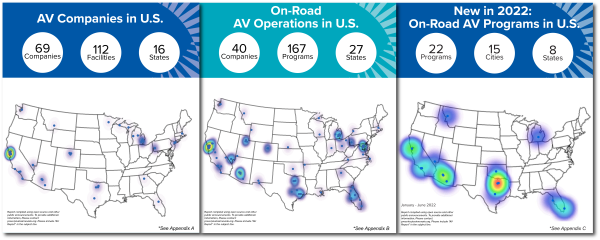 AVs and Transportation Equity
AVs have the potential to provide equitable solutions to transportation challenges, including those encountered by historically disadvantaged communities.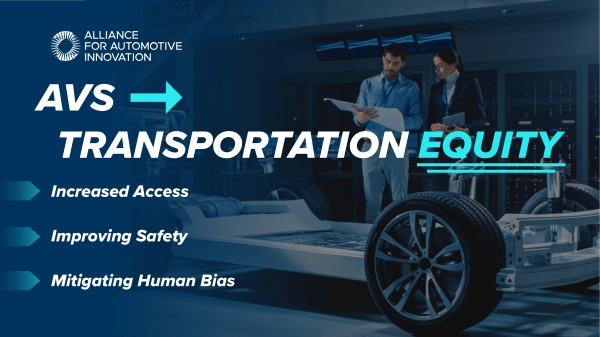 The AV Roadmap: A Four-Year Plan to Revolutionize Transportation
Auto Innovators has released a comprehensive roadmap to guide federal government policies that can advance the testing and deployment of automated vehicles (AVs) in the United States.
The roadmap outlines the auto industry's AV policy priorities, as well as establishes the need for policymakers to take key steps that will unlock AV technologies for the traveling public, empowering a cleaner, safer, smarter future.
The AV Roadmap includes a four-year plan for supportive government policies to enhance the oversight, testing and deployment of AVs and includes 14 specific recommendations addressing the following pillars: reform regulations to allow for AV deployment at scale, harmonize federal, state, and international policies, and laying the foundation to achieve longer term objectives.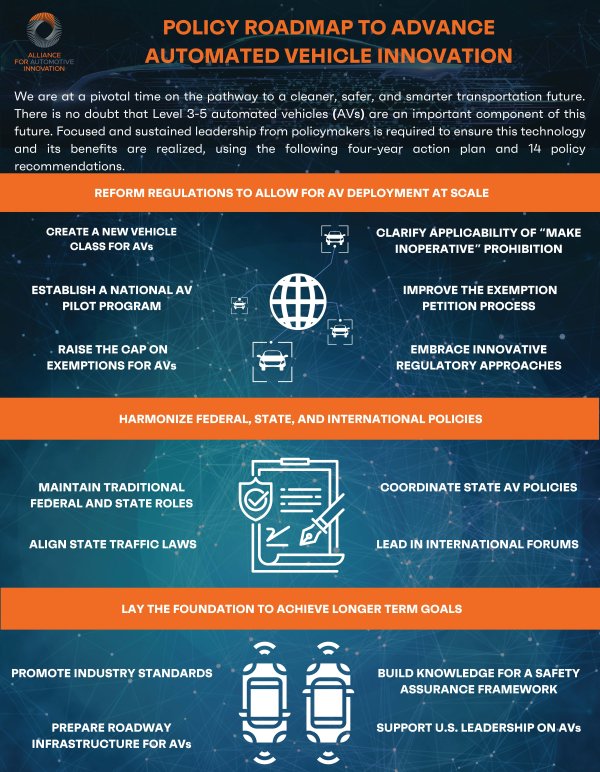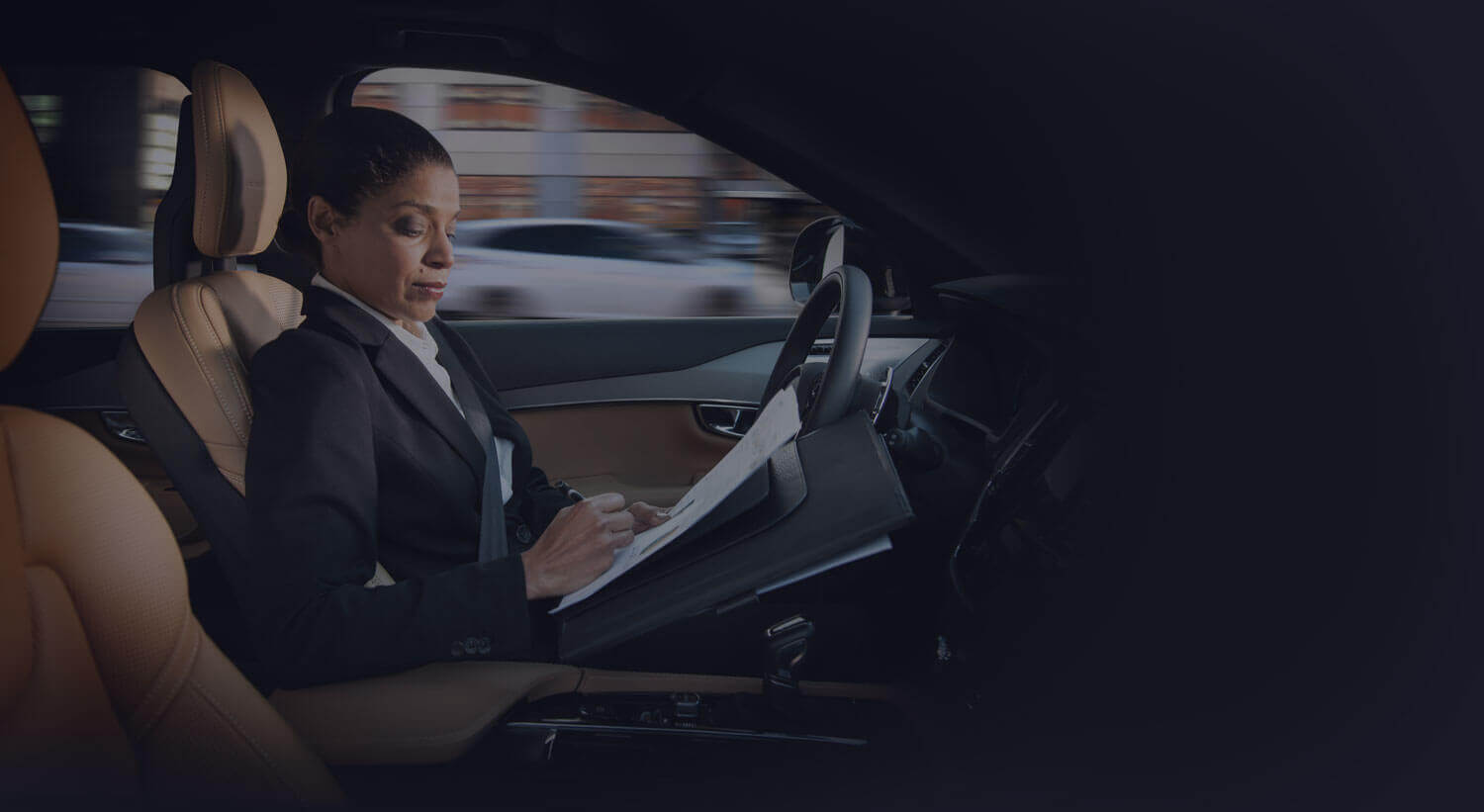 Guest Column: Autonomous vehicle tech is hard, but it's here to stay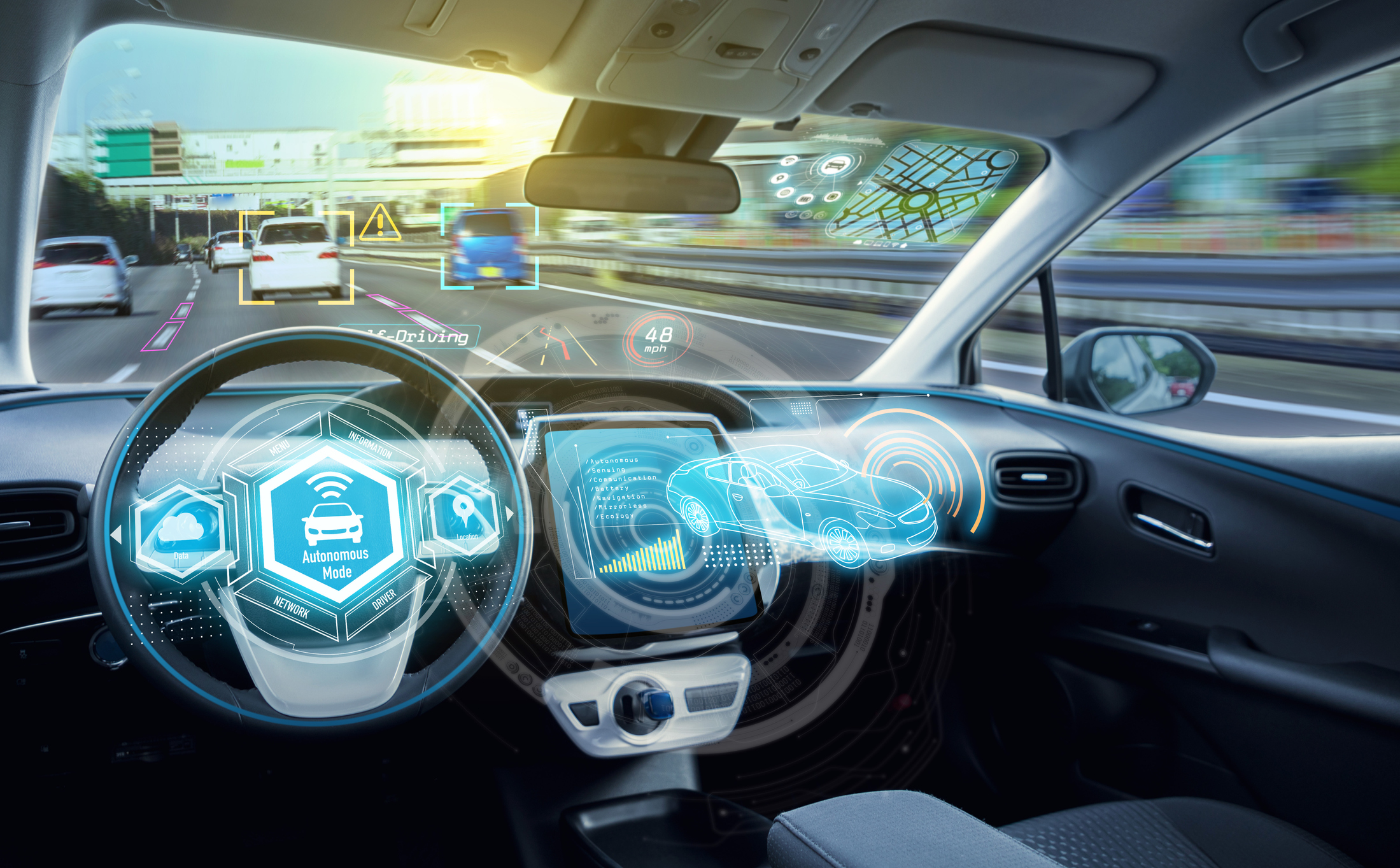 10 Reasons Congress Should Enact a Comprehensive Autonomous Vehicle (AV) Law

Investment & Economic Growth: AV development in the U.S. can lead to more investment and the creation of new jobs.
Related Webinars
Preparing the Workforce for Autonomous Vehicles
AV Policy Roadmap Webinar